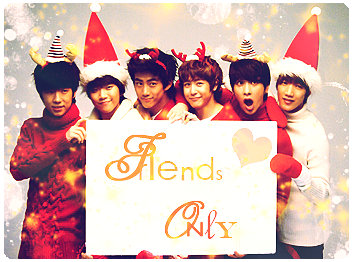 Comment here if you want to be added
All entries will be friends only
- because they have personal info, pictures etc.
Most of the entries will be in spanish.
- Because of my fail english
- Don't worry you can comment in english I can understand it

I'm such a fangirl
- That's all.
Si quieres ser agregad@ comenta aquí, de lo contrario te ignoraré.
Todas las entradas serán Friends Only
- Ya que contienen información personal, fotografías etc.
Soy una total y completa fangirl
he dicho.